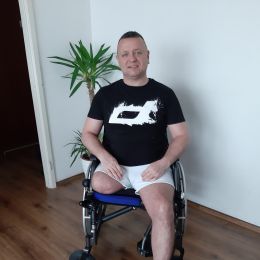 Hubert Zaborowski
Beneficiary of Poland Business Run 2023
A 41-year-old from Warsaw, happy father of two daughters. In 2022, he met with a motorbike accident, which resulted in a multi-organ injury and amputation of his right leg at thigh level. Before the amputation he was very active (gym, swimming pool, running). After the accident, he spent several months in bed. Thanks to hard work and rehabilitation so far, he is slowly getting back to daily functioning. Ahead of him is further physiotherapy and preparations for the purchase of a final prosthetic leg. His dream is to return to joint activities with his daughters, walks and bike rides. As he says himself, when he starts walking, he will be able to return to professional activity and full independence. Thanks to the PBR runners, he will receive a rehabilitation camp.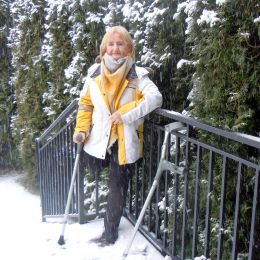 Stefania Fabisiak
Beneficiary of Poland Business Run 2023
A 70-year-old woman from Piekary Slaskie who has had her leg amputated due to a malignant tumour in her thigh. Ms Stefania is very active, working socially at the Polish Association of the Blind and Visually Impaired, where she organises family picnics, integration trips and workshops. She was awarded the Golden Badge of the Polish Association of the Blind for her 23 years of activity. She is also a member of the KOMAR sports club. She has won several trophies in laser shooting and Nordic walking. She dreamt of being more mobile and independent. Thanks to rehabilitation, Ms Stefania was able to take her first steps with a prosthesis without support.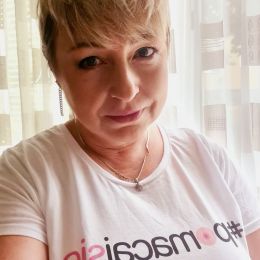 Jolanta Leśniewska
Beneficiary of Poland Business Run 2023
A 50-year-old from the Warsaw area, mother of two daughters and a lover of running. She works in a showroom with a 100-year tradition, where she passionately creates stamps and business cards and sells fountain pens, which she also collects herself. She is a breast amputee due to cancer. During the surgery, her shoulder was also damaged and as a result, her hand does not function as it should. Until her illness, Jolanta used to run, swim and go to the gym. Her hobbies include travelling and photography. Thanks to the runners of the Poland Business Run, she will receive rehabilitation to help her return to fitness and pursue her passions.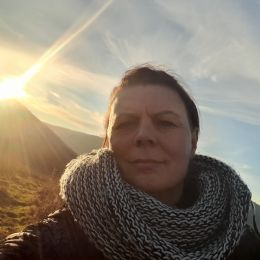 Patrycja Krawczyk
Beneficiary of Poland Business Run 2023
A 47-year-old woman from Wrocław began her battle with breast cancer in 2018 and underwent a mastectomy with simultaneous reconstruction and excision of all lymph nodes on her right hand side. She had to undergo chemotherapy, radiotherapy and hormone therapy. She struggles with daily pain in her bones, joints and an non-operational arm. Despite her illness, she has not given up her professional activity and works in a kindergarten with 3-year-olds. However, she needs total mobility to work, which is why she applied to the Poland Business Run Foundation for a specialist rehabilitation stay. She is fighting not only for herself, but also for her daughter Hania, whom she is raising on her own. Her biggest dream is simply to participate in her child's life. Patrycja believes that she will regain her strength so that one day she can climb Rysy.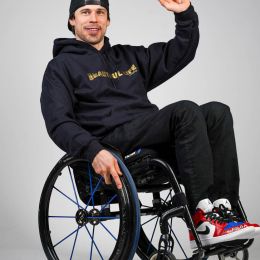 Jan Folga
Beneficiary of Poland Business Run 2023
The 33-year-old from Kasinka Mała in Lesser Poland had an accident in 2020 while testing a motorbike engine in preparation for a competition in the USA and has been in a wheelchair ever since. Before breaking his back, he was a member of the national team in Enduro Rallies, and became the second vice-champion of Poland. Janek is a walking volcano of positive energy, a keen sportsman who quickly found himself in a new situation and changed sports discipline. He has already won the title of European vice-champion and world vice-champion in indoor para-sailing. To be able to pursue his passions, he needs new equipment. Last year he bought a second-hand wheelchair on his own, but it is not a good fit, which resulted in several falls. Thanks to the runners of the Poland Business Run, he will receive a new wheelchair that will allow him to move around comfortably on a daily basis and continue his sporting development..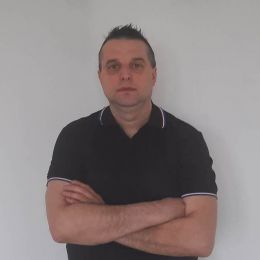 Norbert Pielka
Beneficiary of Poland Business Run 2023
A 44-year-old from Wolbrom in the Małopolska region, he had his thigh amputated in 2011 due to an accident. Since then, he has been moving about on a prosthesis. Norbert works for a company that manufactures refrigeration equipment, coaches amp football and spends his free time with his children. He is interested in sports and the automotive industry, and his dream is to visit Asian countries. Unfortunately, his prosthesis is already several years old and needs to be replaced. A new one, subsidised by the Foundation, will allow him to move around comfortably and continue his professional work.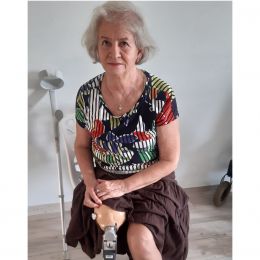 Grażyna Płaszko-Tyndzik
Beneficiary of Poland Business Run 2023
A 71-year-old woman from Sitno in Pomerania. In July 2021, she underwent amputation of her right leg due to a sarcoma of the lower leg. She currently moves around in a wheelchair or on a prosthesis. She dreams of being independent for as long as possible. After a few months of re-learning, she returned to driving, making her more independent and able to commute to Gdansk for treatment on her own. Her dream is to be able to get around safely with a prosthesis and to regain her mental balance. She would like to be an active grandmother again for her five grandchildren and explore interesting parts of Poland and the world, continue to be active in the Senior Citizens' Initiative Club and, as far as she can, continue working as a construction engineer.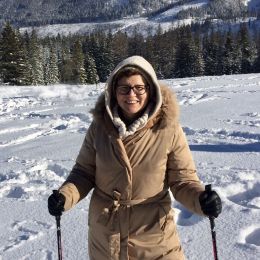 Marta Kryjom
Beneficiary of Poland Business Run 2023
A 45-year-old from Poznań, wife and mother of two daughters. She has undergone a radical mastectomy and a lymphadenectomy of the lymph nodes in her right arm due to cancer treatment. She is energetic, sociable and curious about the world. She loves to hike in the mountains, travel, discover new places, people and flavours. Recently, she has taken an interest in painting pictures and creating decorations. She tries to stay active, exercising, walking and doing Nordic Walking. She dreams of being able to cycle and skate again and wants to learn to ski. Specialist post-mastectomy rehabilitation will help to make these dreams come true.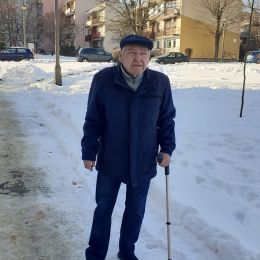 Mirosław Wojciechowski
Beneficiary of Poland Business Run 2023
A 70-year-old man from Olkusz in the Malopolska region who underwent amputation of his right leg at thigh level in 2021. He currently moves about on a prosthesis with the help of crutches. He tries to walk short distances with the aid of one crutch. His dream is to move comfortably on his own. He hopes that participation in a rehabilitation stay with learning to walk with a prosthesis will enable him to function more comfortably in everyday life. He would like to take part in hiking and holidays with his family again.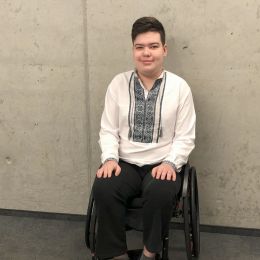 Mykola Myroshnychenko
Beneficiary of Poland Business Run 2023
The 17-year-old left Ukraine with his family, fleeing the war. Mykola is after several foot operations and therefore needs a wheelchair to continue moving independently. He suffers from neuropathy in his arms and legs. In Poland, he has started to develop athletically - he trains parabox and wheelchair basketball. Thanks to the runners, he will receive a new wheelchair, which will help him to increase his independence and enable him to continue his studies and sports passions.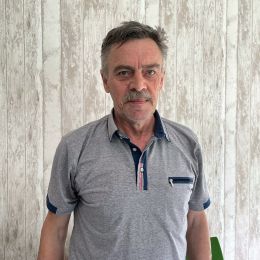 Adam Buksa
Beneficiary of Poland Business Run 2023
A 62-year-old man from Przemyśl who has been affected by Buerger's disease since he was 28 years old. In July 2022, he had his leg amputated at thigh level due to thrombosis. Currently, he moves about with a prosthesis, assisted by crutches. Before the amputation, he collected mushrooms and went fishing in his spare time. He would like to take part in rehabilitation with learning to walk with a prosthesis, which will help him move without crutches and go for walks, as well as making everyday life easier.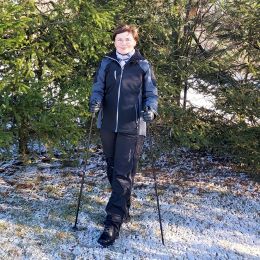 Agnieszka Świerczyńska
Beneficiary of Poland Business Run 2023
A 54-year-old woman from Jerzykowo, near Poznań. She developed breast cancer at the age of 39, started treatment and underwent further operations. In 2020, a recurrence occurred and she was diagnosed with invasive cancer. She underwent chemotherapy and immunotherapy and a mastectomy. Despite a difficult time in her life, she has tried to stay active, walk and move at least a little. She tries to share her experiences and positive energy with people who have also been affected by cancer. Before her illness, her passions were mountain climbing, cycling, long walks, skating and dancing. She hopes that rehabilitation will improve her quality of life after the mastectomy and will allow her to live actively and develop professionally.