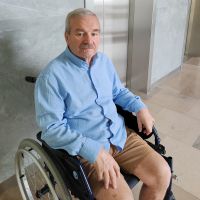 Marek Wyduba
Beneficiary of Poland Business Run 2023
"A 69-year-old doctor from Sieradz, Lodz province, had his right leg amputated due to sepsis. An active doctor, long-time head of the department, he operated and treated at the hospital until the last moments before his illness, and ran a medical practice. Passionate about shooting, a lover of nature and hiking. After rehabilitation, he wants to remain professionally and socially active. Thanks to the support of the Poland Business Run Foundation in the form of a subsidy for a prosthesis and a rehabilitation stay, he will gain the opportunity to return to independence."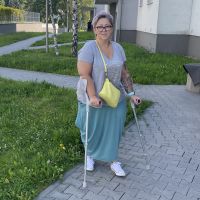 Marta Kaniszewska
Beneficiary of Poland Business Run 2023
"A 49-year-old woman from Sosnowiec, Poland, underwent amputation and re-amputation of her left leg at thigh level in 2021 after a long illness of arterial adhesion and inflammation. With psychological support, she is returning to daily life after the amputation. She hopes that with continued rehabilitation with learning to walk on a prosthesis, she will finally be able to move without crutches, be more independent and spend more active time with her family: her husband and two daughters. She dreams of walking again and "getting her own life back."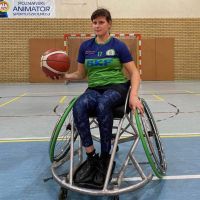 Helena Krygier
Beneficiary of Poland Business Run 2022
"Helena from Wielkopolska was born with infantile cerebral palsy. Today she is 18 years old and, thanks to continuous rehabilitation and her perseverance, she is achieving her dream goals. Her passion is wheelchair basketball. She is in the representation of the Integrative Sports Club - IKS 2017 Poznań. She trains intensively and improves her skills. For her, physical activity is an excellent form of rehabilitation and gives her a sense of fulfilment and independence. She would like to combine her career plans with her beloved sport - wheelchair basketball. Thanks to the runners, she will receive a new, well-fitting sports wheelchair so that she can feel confident on the court and pursue her sporting dreams."