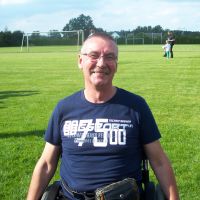 Piotr Andysz
Beneficiary of Poland Business Run 2022
"A 62-year-old man from Łódź, who for many years struggled with venous thrombosis and in 2011 had his leg amputated at thigh level. Before the disease, he led a very active lifestyle, for 13 years he was a competitive tennis player. It was therefore difficult for him to come to terms with his new situation. In 2014 he received his first prosthesis, which however wore out years later, so he needs a new, functioning leg. The prosthesis is necessary so that he can still work professionally (he is an administrative employee of one of the companies in Łódź). It will also help him realise his greatest dream of standing on a court again and playing with his beloved granddaughter."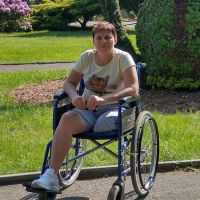 Dominika Nowak
Beneficiary of Poland Business Run 2022
"A 37-year-old woman from Łódź who fulfils her daily role as mum to a 17-year-old daughter. In 2020 she was diagnosed with Buerger's disease, as a result of which she had her leg amputated at thigh height. After the operation, she was not able to perform the simplest tasks by herself or even to get to her flat located on the fourth floor of a tenement house. Before the disease she was an energetic and professionally active woman who loved to travel. Her dream was to open a multi-branch shop, but the costs of treatment consumed all her savings. In 2021. Dominika received a rehabilitation holiday from us. Now we will help her to subsidise an expensive prosthesis so that she can return to her dream of having her own shop and take the longed-for walks."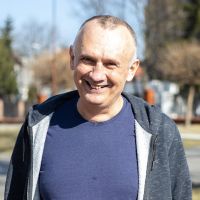 Zdzisław Muszański
Beneficiary of Poland Business Run 2022
"A 52-year-old man from the Lublin voivodeship who lost his leg 20 years ago as a result of an unfortunate traffic accident. He is very involved in the affairs of the local community, acting as a representative for people with disabilities. In addition, he organises fairs, markets, exhibitions and harvest festivals. He has received several honorary titles and medals for his pro-social attitude and activities. Up to now, all the years after his amputation, he has been moving around on crutches. Now, because of the overloading pains in his other leg and in his spine, he has had to think about buying a prosthesis. He believes that the prosthesis will allow him to become more active and to take up gardening, fishing and making furniture from steel and wood, which he loves. In order to enable him to pursue his passions, we will subsidise his prosthetic leg and a rehabilitation stay with gait training to make the support as comprehensive as possible."