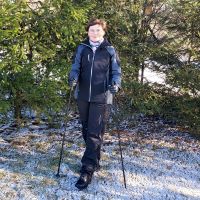 Agnieszka Świerczyńska
Beneficiary of Poland Business Run 2023
"A 54-year-old woman from Jerzykowo, near Poznań. She developed breast cancer at the age of 39, started treatment and underwent further operations. In 2020, a recurrence occurred and she was diagnosed with invasive cancer. She underwent chemotherapy and immunotherapy and a mastectomy. Despite a difficult time in her life, she has tried to stay active, walk and move at least a little. She tries to share her experiences and positive energy with people who have also been affected by cancer. Before her illness, her passions were mountain climbing, cycling, long walks, skating and dancing. She hopes that rehabilitation will improve her quality of life after the mastectomy and will allow her to live actively and develop professionally."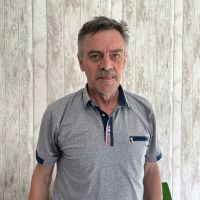 Adam Buksa
Beneficiary of Poland Business Run 2023
"A 62-year-old man from Przemyśl who has been affected by Buerger's disease since he was 28 years old. In July 2022, he had his leg amputated at thigh level due to thrombosis. Currently, he moves about with a prosthesis, assisted by crutches. Before the amputation, he collected mushrooms and went fishing in his spare time. He would like to take part in rehabilitation with learning to walk with a prosthesis, which will help him move without crutches and go for walks, as well as making everyday life easier."
Mykola Myroshnychenko
Beneficiary of Poland Business Run 2023
"The 17-year-old left Ukraine with his family, fleeing the war. Mykola is after several foot operations and therefore needs a wheelchair to continue moving independently. He suffers from neuropathy in his arms and legs. In Poland, he has started to develop athletically - he trains parabox and wheelchair basketball. Thanks to the runners, he will receive a new wheelchair, which will help him to increase his independence and enable him to continue his studies and sports passions."