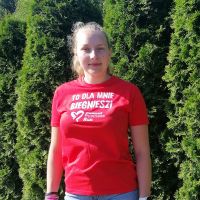 Faustyna Kotłowska
Beneficiary of Poland Business Run 2020
"A 19-year-old girl from the Pomorskie Voivodeship, who lost her leg in a traffic accident in 2016. For three years now, she has been training athletics in the Start Gorzów Wielkopolski club, at the same time attending a technical school of construction specialization. Efficient functioning is very much needed for her to realize her plans and passion, which is sport. Faustina is an athlete specializing in throwing competitions, silver and bronze medallist of the World Championships, bronze medallist of the European Championships. She performs in the F64 classification. She has had European and world records in athletic throwing (disc throw, bullet throw, javelin throw). Last year her sporting achievements allowed her to qualify for the Tokyo Paralympic Games. Due to the very high physical activity, the prostheses wear out much faster, so our goal is to subsidise a new limb that will help Faustina to achieve further sporting success."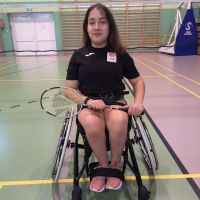 Natalia Grzyb
Beneficiary of Poland Business Run 2020
"A 15-year-old girl, who despite her young age and disability (tire and spinal hernia, lower limb paresis), since 2017 has been training para-badminton in a wheelchair in the WH category in the People's Pupils' Sports Club "Jedynka" Częstochowa/ABRM Poczesna. She is a talented athlete with many sports successes. Thanks to the Poland Business Run 2020 runners she will receive funding for a specialist sports wheelchair to take part in competitions of the highest rank. Her dream is to join the para-badminton national team."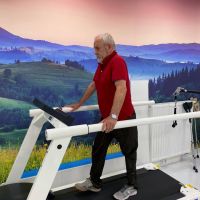 Jerzy Łabęcki
Beneficiary of Poland Business Run 2020
"Jerzy has been running a high-altitude company and has been photographing for years. The former high-performer alpinist has a lot of routes in the Alps, Dolomites, Caucasus, Karakoram and Himalayas. In February 2019, he had his left leg amputated at thigh level due to atherosclerosis. Thanks to the generosity of people he managed to buy a prosthesis, on which he is learning to walk. Additional support from the Poland Business Run Foundation allowed him to undergo intensive rehabilitation, which significantly contributed to improving his fitness. Jerzy hopes that he will be able to return to his beloved mountains."