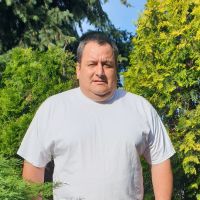 Marcin Sowiński
Beneficiary of Poland Business Run 2020
"41-year-old from Leszno. In 2019 as a result of infection his left leg has been amputated above the knee. Until then he was working as an engineer of ventilation instalations, often at heights. Amputation caused him not being able to return to the profession. Currently he is learning to walk again with a prosthesis and hopes that thanks to a subsidized recovery tour he will be able to move without crutches. He would like to get back to active living, to be able to work again, to drive a car, to be hiking again since mountains always were his passion. He is also interested in speedway that is why he would like to climb the stairs of speedway stadium in Leszno again to applaud his favorite team."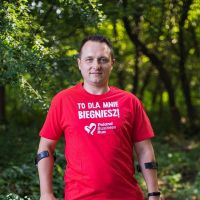 Marcin Papaj
Beneficiary of Poland Business Run 2020
"36-year-old from Śląskie district. In 2019 he went through amputation of the left leg at thigh level which was caused by complications after endoprosthesis-plastic as a result of cancer. For many years he has been and still is professionally active. He works as Product Development Engineer at Rockwell Automation which has been a co-organizer of Katowice edition of Poland Business Run for many years. He is a father of two wonderful daughters Marcelna and Zuzia. His passion is football, motorization and new technologies. Marcin is dreaming of getting back to ability and actively spending time with his family. Thanks to the runners he will receive endowment for an advanced lower limb prosthesis."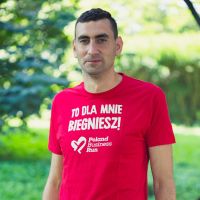 Damian Jurasik
Beneficiary of Poland Business Run 2020
"28-year-old inhabitant of Wielkopolska. In 2019 he went through leg amputation resulting from malignant disease which lasted couple of years. He is professionally active, since two years also a happy father. He is dreaming of riding a bicycle and spending time actively with his family. In connection with that his current goal is perfecting motor coordination. Our goal: a recovery tour at the Centrum Rehabilitacji Znowu W Biegu in Cracow + endowment for an element of leg prosthesis (hopper for prosthesis)."